At Topcontent, we have three different quality types of content that our clients can choose from:
Raw Quality (RAW) – One Phase

Standard Quality (SQ) – Two Phases

Business Quality (BQ) – Three Phases
These quality types can be for both content (text written from scratch) and translations (translated text based on a source text). 
As a freelancer with Topcontent, you will have access to the tasks based on the quality type you are eligible to write or translate with. These different quality types of content are referred to as quality skills or skill levels. All freelancers begin with SQ skills. 
Take a look at the infographic below to better understand the levels: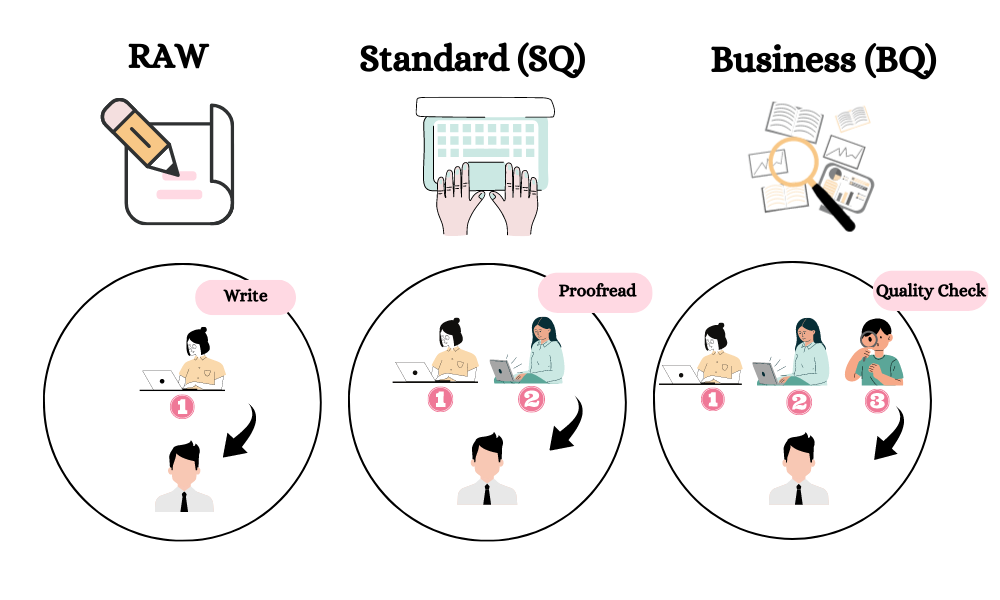 Freelancer FAQ
Happy Writing!
Was this article helpful?