In the past, all content tasks in Topcontent had a very rigid structure with specific content blocks. But now we have introduced the option for clients to let the writer choose a structure from scratch, with the WYSIWYG article editor.
How does this work?
With the WYSIWYG article editor, the template will just have one block for the whole article. The only parts that are seperate is the meta title and description (if requested).
The task will look something like this, where you can put in the title, paragraphs and subheadings, plus any lists and links if you wish (or it is requested in the instructions).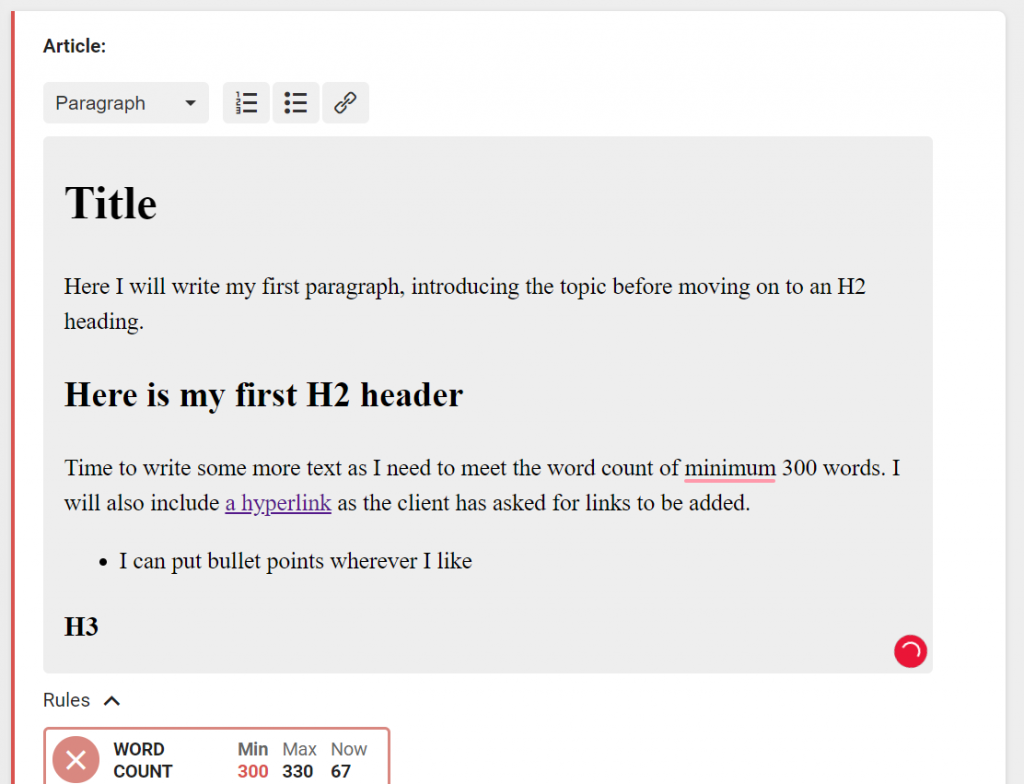 The word count specified is for the article as a whole. You are free to structure the article and distribute the word count as you wish. But if the client has specified anything related to the structure in the instructions (for example: which headings to include), you need to follow this.
You add headings by clicking on the "paragraph" button and choosing Header 1, Header 2 or Header 3 from the list.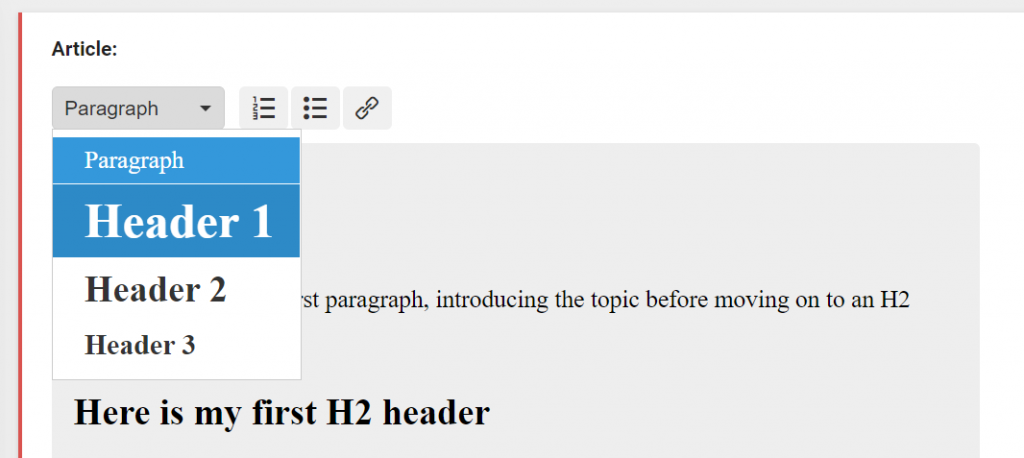 Important points to remember when using this type of editor
Your text should always start with a heading (H1) and only have one H1 included
You should aim to keep your paragraphs short, with around 50 words per paragraph
You should break up your text with headings (H2 and H3) and lists
Can I choose the structure of all texts freely from now on?
No, the WYSIWYG article editor will only be used for tasks where the client has chosen to "let the writer choose the structure". This means that a majority of the content tasks in Topcontent will still have a set structure, but sometimes you might see a task where this is just one block for the whole article.
This guide will be updated with more information soon!
Was this article helpful?